The CCMA is proud to annouce that we have reached our fundraising goal to Light Up Colusa Circle.
Fundraiser Fun Facts:
The Colusa Circle community raised $20,298 in 6 months!
112 businesses, individuals & neighbors contributed to the fundraiser!
Contributions from our 8 Gold & Silver donors totalled more than $9000!
Friends & family of Julie Moore gifted $6400 in her name; a memorial plaque is placed in the circle in her honor!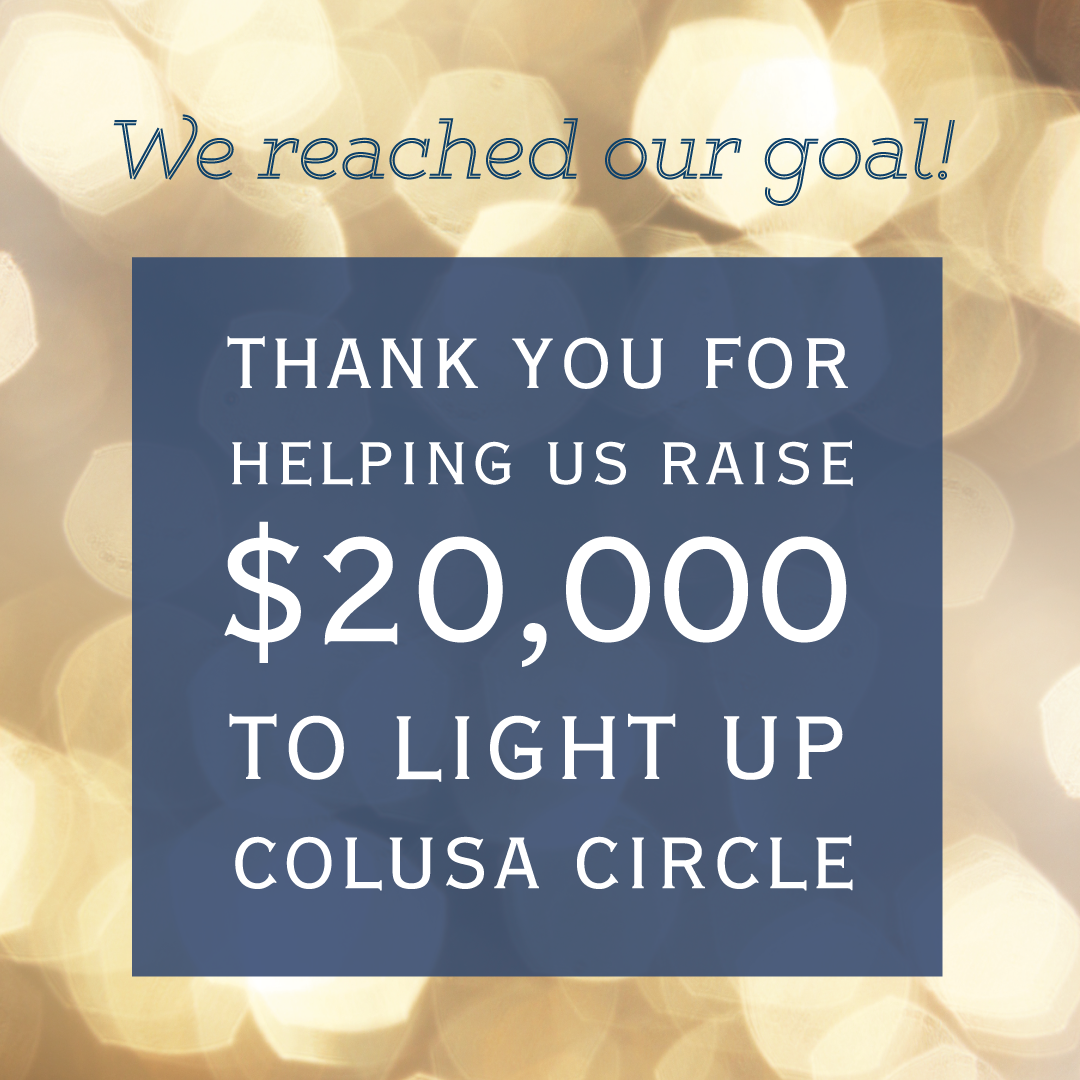 The CCMA and the entire Colusa Circle community are grateful to all our donors and their ongoing support of the Colusa community.